Jensen Meat Co. Appoints Abel Olivera CEO
Tuesday, March 31, 2015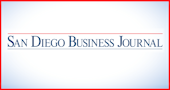 Abel Olivera has been named chief executive officer of The Jensen Meat Co. in Otay Mesa, company co-owner Jeff Hamann announced.
Olivera, who has been with the beef-processor since 2005, has served as chief operating officer since 2011.
"After we acquired Jensen in 2011 (from then Jensen CEO Bob Jensen), the company has been entrusted to Abel, who has instituted a fast-paced, five-year plan that's led to new heights in food quality, marketing and sales while reinforcing our industry-best safety standards," Hamann said. "As COO, Abel has built a knowledgeable, passionate team that is focused on sustainability, production innovation and transparency in operations – from the ranch to our customers."
Since becoming operations manager nearly a decade ago, Olivera has overseen continuous years of double-digit growth and, in 2013, spearhead the company's $15 million relocation and new equipment investment, including the design and deployment of an industry-first computerized grinding line.
Jensen, which has been processing ground beef products for nearly six decades, outgrew its Vista operation and moved to a 150,000-square-foot building in Otay Mesa in July 2013. The facility produces more than 75 million pounds of ground beef. Jensen's products are distributed nationally under Jensen and private-label brands for some of the nation's largest retailers, including Sam's Club, Walmart and Kroger.