Developer Completes $13 Million Renovation of Escondido Apartments
Tuesday, March 31, 2015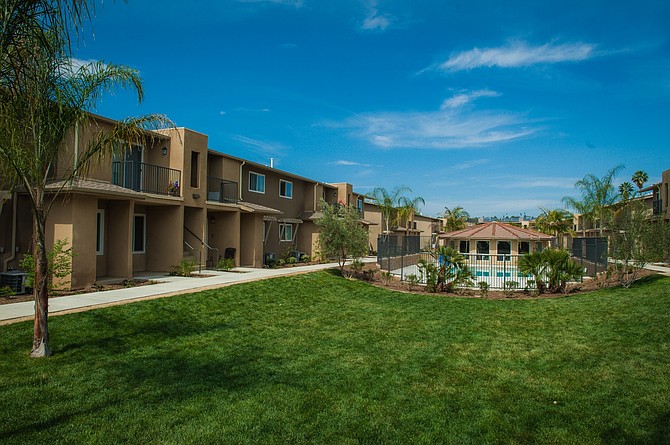 Affirmed Housing Group of San Diego has completed a $13 million renovation of Sonoma Court Apartments, a 61-unit affordable housing community in Escondido.
Affirmed officials said work on the property, at 508 E. Mission Ave., included improvements that allowed the development to have "net zero energy efficiency," meaning that it produces a level of energy about equal to the level it consumes, minimizing electric bills.
Sustainable elements include a solar photovoltaic system, Energy Star-rated appliances, dual-pane windows and a new roof with a high solar reflective index, making it less costly to cool. The general contractor on the project was HA Builders and the architect was Rodriguez Associates Architects & Planners.
Sonoma Court was originally constructed in 1978 and later purchased and renovated by Affirmed Housing Group in the late 1990s. The property is home to tenants earning 35 to 60 percent of San Diego County's median income.
WNC & Associates Inc. of Irvine provided $4.4 million in low-income housing tax credit equity for the recent renovation project, according to a statement from WNC.