Tom Cannell Joins Orexigen as Chief Commercial Officer
Monday, March 30, 2015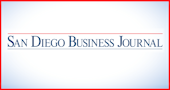 Orexigen Therapeutics Inc. has hired Tom Cannell has as its chief commercial officer, according to a recent news release.
Cannell will lead all aspects of Orexigen's global commercial strategy, assuming responsibilities previously held by Mark Booth.
Cannell joins Orexigen (Nasdaq: OREX) after 27 years at Merck Research Laboratories, where he held a variety of senior leadership roles. He brings experience in global commercialization, consumer marketing, and sales operations and management.
Booth, who has served as chief commercial officer since 2009, will leave Orexigen later this year. In the interim, he will continue to work with Orexigen on several key projects, including assisting in the transition of commercial responsibilities.