Teva Acquiring Auspex Pharmaceuticals for $3.2 Billion
Monday, March 30, 2015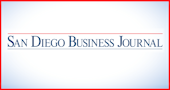 Teva Pharmaceutical Industries Ltd. is buying San Diego-based Auspex Pharmaceuticals Inc. for about $3.2 billion in a move to strengthen its position on treatments for central nervous system conditions, according to a recent news release.
Jerusalem-based Teva said Monday that it will pay $101 per share, marking a 47 percent premium to Auspex's closing stock price on Friday.
Auspex does not yet have a product on the market. Its lead product candidate, Austedo, is in late-stage development and is aimed at treating involuntary movement associated with the genetic disorder Huntington's disease.
Teva is one of the world's largest generic drug developers. It also has a range of specialty medicines, including Copaxone for multiple sclerosis and Azilect for Parkinson's disease. Revenue in 2014 reached $20.3 billion.
The acquisition is expected to close in mid-2015.