Selling Stadium Seat Licenses Takes Team Effort
Friday, March 27, 2015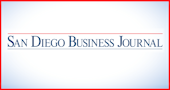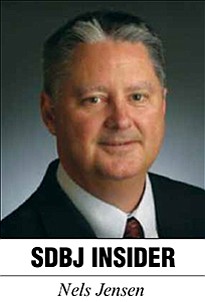 San Diego State University sports business professor Jim Lackritz on Page 47 floats an interesting approach to selling private seat licenses (PSLs) to help fund a new football stadium.
Chargers spokesman Mark Fabiani has said PSLs cannot be sold "in any significant numbers here in San Diego." He cited the lack of Fortune 500 companies headquartered here — (Qualcomm and Sempra) — versus other markets (18 in Minnesota, for example). But that's only one measure of wealth. Is there enough wealth in San Diego to generate $100 million in PSLs? Numerous other NFL markets have done it.
Other NFL markets will tell you selling PSLs is hard work. It takes a lot of outreach and relationships.
• • •
By failing to advance their own stadium financing plan over the past 14 years, the Chargers are not in the driver's seat in settling the multiuse stadium issue in San Diego. Given how in recent decades the NFL has wrested control of franchise movement away from the franchises, the Chargers don't seem to be in the driver's seat in the LA market, either.
Six weeks from now, the Chargers might not have a whole lot of "attractive" options. Mission Valley or be a second tenant to the Rams in Inglewood.
Wish I could be a fly on the wall for the discussions April 7 and April 14 between the Citizens' Task Force and the NFL.
• • •
We have heard for years that San Diego tech firms can't find enough coders. At the North County Economic Summit, Michael Alston, a senior staff engineer at Qualcomm, encouraged parents to have their youngsters "play" on www.code.org. He encouraged educators to build coding into curriculums.
To wit: Digital marketing company Zeeto, which uses coupons, deals and free samples to drive lead generation, has just hired 10 new coders. The fast-growing company located downtown wants to hire 26 more in the next six months, if it can find them.
• • •
Speaking of jobs, CONNECT2Careers, a youth summer employment initiative administered by the San Diego Workforce Partnership, has launched the #MyFirstJobSD video campaign to raise awareness of the need to increase youth employment. Their promotional campaign is a series of short videos of local leaders describing first jobs and what the work taught them (see youtube.com/SDatWork).

One sample — grunt work in a warehouse, which convinced this person to get an education for a career-path profession. One first job was significantly more sweet — scooping ice cream. Mine was at a movie theater. What was yours?
Editor-in-Chief Nels Jensen can be reached via njensen@sdbj.com or 858-277-6897.