One Paseo Project Opponents Submit Signatures for Possible Referendum
Friday, March 27, 2015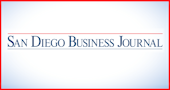 The San Diego County Registrar of Voters is reviewing more than 60,000 signatures submitted by opponents of the mixed-used One Paseo project in Carmel Valley, aimed at rescinding San Diego City Council's recent approval or placing the measure on a future election ballot.
A group known as Protect San Diego's Neighborhoods delivered 61,235 signatures, and needs at least 33,224 of those to be certified as eligible voters. If the requirement is met, city council would be required to either rescind its approval or place the measure on a ballot, possibly in June 2016.
City Council in February approved the $750 million project by a 7-2 vote. While developer Kilroy Realty Corp. contends the project represents smart growth, opponents say it would cause traffic and other problems in the neighborhood.
Prior to the signatures being submitted by opponents on March 25, Kilroy sent mailers to thousands of area residents, asking them to rescind their support if they previously signed petitions.