OceanLeaf Awards Honor Leaders in East African Communities
Friday, March 27, 2015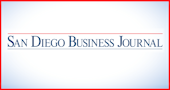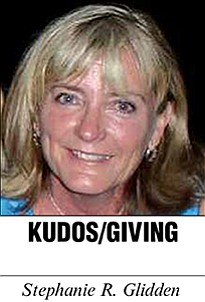 Somali Family Service of San Diego County recently celebrated San Diego's Somali and other East African cultures and community leaders at the third annual OceanLeaf Awards Celebration. The event raised more than $38,000 for educational programs provided to the San Diego East African refugee community. The winners of the 2015 OceanLeaf awards were: Volunteer of the Year, Liban Ali of the San Diego Somali Autism Awareness Initiative; Health and Well-Being Award, Dr. Maria Lourdes Reyes of the U.S. & Border Programs, Project Concern International; Opportunity Award, Wendell French of Wells Fargo Bank; Innovation Award, Lenore Lowe of Nonprofit Management Solutions; Spirit Award, Imam Taha Hassane of the Islamic Center of San Diego; Leadership Award, Bob Montgomery of the International Rescue Committee; and Emerging Leader Awards, Mohamed Ahmed of the Communities United Reviving East Africa; and Ismahan Abdullahi of Muslim American Society of San Diego. Since its inception in 2000, Somali Family Service has been helping Somali and East African refugee and immigrant families become self-sufficient and contributing members of the San Diego community.
• • •
San Diego Habitat for Humanity announced that Karen Begin joins the executive team as its director of development. Begin is charged with meeting the organization's fundraising goals, as well as developing and implementing strategies that will bring additional success to the organization in the coming years. Executive Director Lori Holt Pfeiler said owning a home changes a family for generations to come, and Begin's expertise in resource development will help Habitat for Humanity build more homes and serve even more hardworking families throughout the region. Prior to joining the organization, Begin was associate vice president of charitable giving at The San Diego Foundation and was the development director at North Coast Repertory Theatre.
• • •
The Academy of Our Lady of Peace, San Diego's leading Catholic college preparatory girls' high school, hosted its inaugural Women's Symposium recently. The symposium featured prominent women leaders on multigenerational panels who shared insights with the future leaders and innovators of the world. The panel discussions covered a wide array of topics to help the next generation of women leaders manage the complexities of being a woman in the workforce. Head of School Lauren Lek said programs like this "serve our mission of helping generations of young leaders become all of which woman is capable." Sponsors of this event include title sponsor I.E.-Pacific Inc., Neyenesch Printers, Pacific Event Productions Inc., Silvergate Bank, Visual Antics, Urban Girl Accessories, RCP Block & Brick Inc., Nerium International, Rachel Mollering CPA, Menard Family Foundation and Lois Marriott.
• • •
Rady Children's Hospital - San Diego joined forces with 30 Jersey Mike's Subs restaurants throughout the San Diego area for the 5th Annual March "Month of Giving" fundraising campaign. In San Diego on March 25, all area Jersey Mike's restaurants donated 100 percent of the day's sales to Rady Children's. Mindy Collins, Rady's director of corporate and community development, said Jersey Mike's generous donation is helping to ensure that Rady Children's can provide the best possible care for kids. Last year's Month of Giving campaign raised $2.1 million for 100 charities nationwide.
• • •
The San Diego Office of the Council on American-Islamic Relations dedicated this month's "A Place at the Table" event to feed the homeless to the memory of the three Muslim youth shot to death recently in Chapel Hill, N.C. The shooting victims were known for their community service initiatives.
"We must encourage all to continue the great community service that Deah, Yusor and Razan were involved in," said Hanif Mohebi, executive director of CAIR-San Diego. "It is our responsibility to show the larger community that American Muslims are contributing positively in every sector and that we will continue to serve our community and strengthen the core values of our country." 
CAIR is America's largest Muslim civil liberties and advocacy organization. Its mission is to enhance the understanding of Islam, encourage dialogue, protect civil liberties, empower American Muslims and build coalitions that promote justice and mutual understanding.
Send kudos/giving items to sglidden@sdbj.com.