BIOTECH: KURA CAN COUNT ON ITS CASH AND EXPERIENCED LEADERS
Firm Sees Old Drug in New Light Through Genetic Sequencing
Friday, March 27, 2015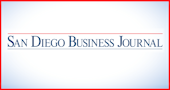 A team of veteran drug hunters at Kura Oncology Inc. has licensed an old drug for new purposes, hoping to use advances in genetic sequencing to match the right drug with the right patient.
The anti-cancer drug tipifarnib was outlicensed to Kura from a Johnson & Johnson company called Janssen Pharmaceutica. Although it failed regulatory approval in 2005 for the treatment of acute myeloid leukemia, some experts still see potential a decade later.
"It was really a drug that was ahead of its time," said Troy Wilson, president and CEO of Kura Oncology.
Kura, formed in 2014 with an experienced C-suite and existing relationships with biotech investors, just received an infusion of cash earlier this month when the company announced its first round of financing totaling $60 million.
The funds were raised in a private placement of its common stock, led by San Francisco-based venture firm EcoR1 Capital LLC.
Wilson said the company will use the funds to advance tipifarnib through Phase 2 trials this year to evaluate the drug's efficacy in defined groups of patients. Specifically, Kura is looking at cases in which certain solid tumors are driven by an activating mutation in the oncogene HRAS as well as in patients with hematologic malignancies.
In other words, the company is looking at how the drug affects tumor growth and certain subsets of blood cancers.
"With a better understanding of cancer genetics, we can give an older drug a new lease on life," Wilson said.
Calling a Reverse
As the $60 million investment was accompanied by a reverse merger, Kura is springing onto the scene as a fully formed public company.
The reverse merger — an unusual route to go public — has allowed the company to skip the long initial public offering (IPO) process and list its shares as quickly as possible.
"(With the IPO process) you've got companies that have been sitting in the queue waiting to go public for months," Wilson said. "They wait around and wring their hands about whether the IPO window is open or closed. A reverse merger eliminates all of that."
While this process can be faster, it doesn't attract the same attention as an initial public offering, which starts with a loud and flashy roadshow on a global stage.
"It's not about the ego for us," Wilson said. "We don't need to be flashy, we just need to execute. At the end of the day, if we're successful, no one's going to care how we got there."
Proven Players
The leadership team at Kura Oncology has a history launching biotechs and raising money, sometimes using venture capitalists and sometimes keeping a low profile.
Most of the executive staff founded Intellikine Inc. in 2007, which advanced a portfolio of anti-cancer drugs targeting the PI3 kinase pathway, a family of enzymes involved in cellular functions. Wilson raised $41 million for Intellikine, and Japan's Takeda Pharmaceuticals acquired the company at the end of 2011 in a deal valued at $310 million.
Since then, Wilson has founded two other life sciences startups, Wellspring Biosciences LLC and Avidity NanoMedicines LLC.
Wilson said one reason Kura Oncology decided on the reverse merger route was that it allowed the team, employees and licensors to retain more ownership.
"Each company is a little different; it's built differently and financed differently to solve the particular problem," Wilson said. "I think Kura doing the reverse merger is the right solution for this time and set of programs. Would I do it again? Ask me again in a few years and hopefully the answer would be a resounding yes."
Loyal to the Team
Although Kura Oncology is headquartered in La Jolla, Wilson said the company also has an office in Cambridge, Mass. The additional location allows the company to recruit top talent from the Boston area — a major hub for life sciences.
Wilson said the company has no intention of moving its headquarters to Cambridge.
"The folks in San Diego have to stick together," Wilson said. "As a community, we've seen a lot of success. It's really a thriving little ecosystem."
CEO: Troy Wilson
Revenue: Pre-revenue
Net loss: $30,734 in 2014; $28,611 in
2013 (as Zeta)
No. of employees: 10 in La Jolla;
5 in Cambridge
Headquarters: La Jolla
Year founded: 2014
Company description: Biotech developing anti-cancer drugs
Key factors for success: Old drug with understood safety profile being applied to new patient groups using the new understanding of cancer genetics. Executive team has track record of success.