San Diego Apartments Get $22.8 Million Renovation
Thursday, March 26, 2015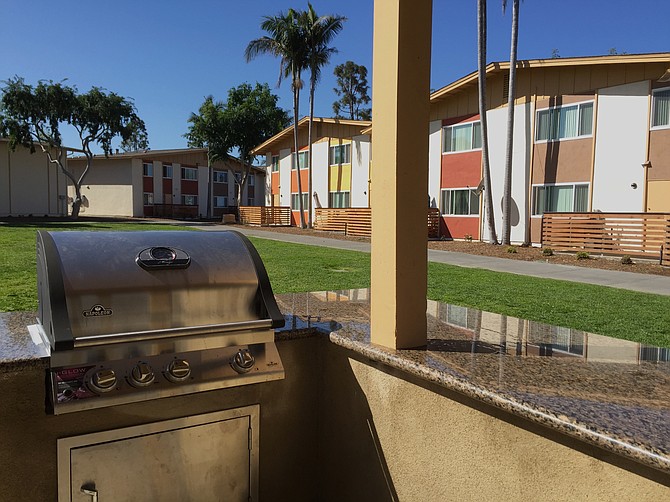 National affordable housing developer Vitus Group Inc. has completed a $22.8 million renovation of the 448-unit Meadowbrook Apartments, in San Diego's Skyline neighborhood.
Company officials said apartments in the development, originally built in 1970 at 7844 Paradise Valley Road, have all-new kitchens and bathrooms, flooring and appliances. The renovation also included improvements to the community's landscaping, playgrounds, roofs, solar panels and common areas.
Vitus Group acquired the 22-acre property for $51 million in 2013, and has since overhauled management and resident services to address tenants' educational, health and wellness needs. Officials said Meadowbrook is an example of "active design" principles, encouraging residents to move more around the community.
The property has 1,200 residents and is managed by U.S. Residential Group, with resident services provided by the nonprofit Project Access. The renovation was completed by MCC Contractors.
With headquarters in Seattle and New York, Vitus Group was established in 1996 and focuses on developing, acquiring and renovating tax-credit-financed affordable housing communities.