CORRECTION: Mast Therapeutics Files New Shelf S-3 Registration Statement
Thursday, March 26, 2015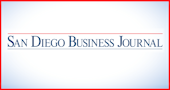 Editor's note: This corrects a news item posted online on March 25 and published in the eNews on March 26.
Mast Therapeutics Inc., a San Diego-based biopharmaceutical company, filed a new "shelf" S-3 registration statement totaling $166.6 million on March 24. This new S-3 will replace an existing shelf S-3 for $150 million, which became effective in 2012 but was never fully used and was due to expire in May, according to CEO Brian Culley. He said the new S-3 will keep the shelf option current.
A story posted on March 25 to the San Diego Business Journal website did not make clear that the new shelf was a replacement for the expiring shelf. The San Diego Business Journal regrets the error.