City, County Teaming to Explore Regional Stadium Options
Thursday, March 26, 2015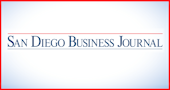 San Diego city and county government leaders have announced plans to work collaboratively, including sharing consultant costs, in order to devise a new regional stadium plan to retain the San Diego Chargers.
"Positive momentum is building for a fair and responsible stadium plan," Mayor Kevin Faulconer said at a news conference presented by city and county officials. "This partnership will make it official that the entire San Diego region is united and making progress toward a real solution that will garner broad public support."
Officials said a memorandum of understanding between the city and county authorizes the city attorney's office and county counsel to work together and engage expert consultants to assist in developing feasible financing options for a stadium and related development. Consultants will also address ownership and operating frameworks, among other issues.
The city and county will each pay half the costs for retention of consultants, attorneys and other experts, with each contributing a maximum of $250,000.
"Clearly, having our own experts on board to evaluate a potential new stadium is critical to protecting the interests of county taxpayers," said county Supervisor Ron Roberts. "Should the Board of Supervisors ultimately decide to participate in building a new stadium, it is imperative we understand all of our options as well as potential risks."
The Board of Supervisors and San Diego City Council are expected to vote on the agreement in April. City Attorney Jan Goldsmith said officials are currently assembling a team to negotiate with the Chargers on a stadium plan, but voters will have the final say on any financing plan put forward.
A mayoral-appointed Citizens' Stadium Advisory Group is currently considering financing options for building a new stadium in Mission Valley and is slated to release a financing plan in May. The city has also issued a request for proposals for an investment banker to validate any financing options included in a stadium plan, and officials in April are expected to select one from among five firms that responded.