BAE Systems Awarded $16.8 Million Navy Contract
Thursday, March 26, 2015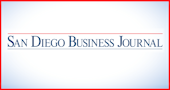 The U.S. Navy announced on March 26 that it awarded BAE Systems San Diego Ship Repair a $16.8 million contract modification covering shipyard work for the USS San Diego.
The San Diego is a San Antonio-class amphibious transport dock ship that completed its maiden deployment in February. The ship can carry a landing force of 800 U.S. Marines.
Options on the contract modification would push its cumulative value to $18.8 million. Work is expected to be complete by November.
The Southwest Regional Maintenance Center in San Diego awarded the contract.
BAE Systems is based in the United Kingdom.