Rhombus Energy Announces $2.8M Series A Funding
Wednesday, March 25, 2015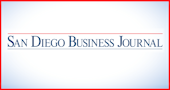 Rhombus Energy Solutions Inc., a San Diego-based energy technology company, said that it raised $2.8 million in Series A funding.
According to Rhombus, recent funding was led by Golden Regent Electronics, a private, Hong Kong-based company and new strategic partner of Rhombus and investor Philip Munger.
Rhombus, which develops high-efficiency power conversion and energy management systems for energy storage, alternative energy, vehicle charging, micro-grid and test equipment applications, said it will use these funds to accelerate its product roadmap and to acquire additional assets to meet its strategic plan.
"We share the enthusiasm of all the investors who participated in this round and are looking forward to working closely with GRE as our go-to-market partner in Asia," said Rick Sander, founder and CEO of Rhombus.
GRE is one of Asia's major manufacturers and marketers of sustainable power conversion products and a global provider of OEM and ODM contract manufacturing services.
"Rhombus' leading engineering expertise in renewable power conversion and energy management brings a huge opportunity for value creation. GRE and Rhombus are an ideal combination for a strategic partnership," said Carol Ma, CEO of GRE.