Poway Industrial Building Sold for $3.15 Million
Wednesday, March 25, 2015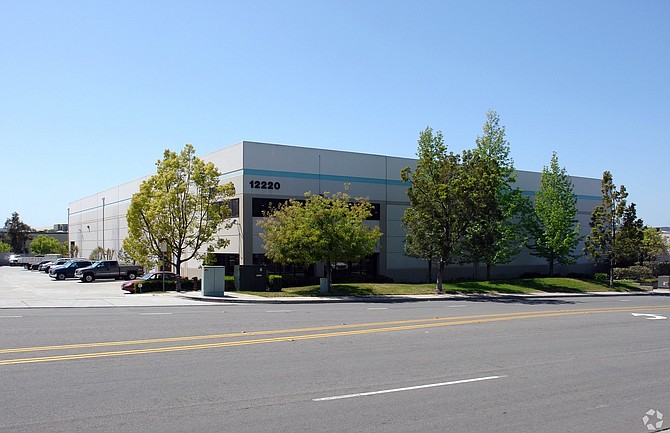 Lloyd H. Wells Gift Trust of Poway has acquired a Poway industrial building for approximately $3.15 million, according to CoStar Group and public data.
The seller of the 28,034-square-foot property, at 12220 Kirkham Road, was 12220 Kirkham LLC of Poway, which includes Stephen Spooner. The buyer was represented by Mike Erwin and Tucker Hohenstein of Colliers International, and the seller was represented by Vince Provenzano and Shirley Kanamu of Pacific Coast Commercial.
In its own statement, Pacific Coast Commercial officials said the property, built on 1.4 acres in 1991, has most recently been home to Spooner's Woodworks, a family-based cabinet manufacturer and millwork firm, which eventually plans to expand to a larger facility in the area.
CoStar reported that Spooner's will lease the current space temporarily until it relocates.