Mad Catz Announces $3.7 Million Direct Offering
Wednesday, March 25, 2015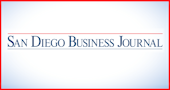 Mad Catz Interactive Inc. announced a $3.7 million direct registered offering.
According to the company, the principal purpose of the offering is to enhance liquidity, working capital and operational flexibility. Mad Catz may also use a portion of the net proceeds to procure long lead time materials related to the manufacturing of products for the upcoming launch of the "Rock Band 4" video game.
San Diego-based Mad Catz said it has entered into a securities purchase agreement with certain institutional investors to sell 8,980,773 shares of its common stock and warrants to purchase up to 4,490,387 shares of its common stock.
The securities will be sold in units at a price of $0.41 per unit, with each unit consisting of one share of common stock and a warrant to purchase 0.5 shares of common stock at an exercise price of $0.61 per whole share. The warrants will be exercisable for a period of five years beginning on the six-month anniversary of original issuance and ending on the date that is five years after the initial exercise date, the company said.
According to Mad Catz, the offering is expected to result in net proceeds of approximately $3.3 million, after deducting the placement agent's commissions and estimated offering expenses.
The closing of the offering is expected to occur on or about March 30, 2015, subject to customary closing conditions, at which time Mad Catz will receive the cash proceeds and deliver the securities to the investors, the company said.
"While the team has done a good job managing working capital during the console transition, working capital remains tight," said Darren Richardson, president and CEO of Mad Catz. "Rock Band 3 was very successful for Mad Catz in 2010, and we believe that Rock Band 4, launching this holiday, will be even more successful. Additionally, the new consoles are being adopted at record rates, PC gaming continues to grow, and we believe mobile gaming is becoming an addressable market with longer-term growth opportunities. Completing this equity financing provides additional capital needed to take advantage of these growth opportunities."
Roth Capital Partners acted as the sole placement agent in connection with the transaction.
Mad Catz Interactive Inc. is a global provider of innovative interactive entertainment products.