InfoSonics Introduces Smartphone for Budget-Saavy Consumer
Wednesday, March 25, 2015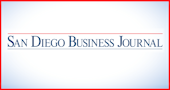 InfoSonics Corp. said on March 23 that it introduced a budget smartphone that offers fast data service known as 4G LTE.
Its verykool Fusion SL4500 model has a 4.5-inch screen and a Snapdragon quad-core processor from Qualcomm Inc. (Nasdaq: QCOM). The device works on every major GSM carrier in the United States, the company said.
"Fusion keeps InfoSonics at the forefront of providing operators, retailers and consumers with full-featured phones at great value price points," CEO Joseph Ram said in a prepared statement. "The idea behind this product is to create an offering that can help operators with the migration from 3G to LTE."
InfoSonics (Nasdaq: IFON) has its headquarters near University Towne Center. It reported revenue of $48.1 million in 2014.