Beechcraft Selling Plane to Iraqi Government
Wednesday, March 25, 2015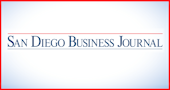 Beechcraft Defense Co. is selling one of its small planes to the government of Iraq under a foreign military sale, the Pentagon announced on March 25.
Work will be split between Wichita, Kansas and San Diego.
Beechcraft received a $27 million firm fixed-price contract for a King Air 350 extended range aircraft with intelligence, surveillance and reconnaissance capability. Also included are a Scorpion ground station and a spare.
The King Air is a small, two-engine propeller plane that can hold 10 people when configured as a passenger carrier.
The U.S. Air Force Life Cycle Management Center of Wright-Patterson Air Force Base, Ohio, awarded the contract, which is expected to be complete within two years.