WD-40 Announces Quarterly Dividend and Board Appointment
Tuesday, March 24, 2015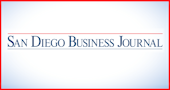 WD-40 Co., a San Diego-based maker of specialty lubricants, soap and chemicals, announced its regular quarterly dividend of $0.38 per share, payable April 30 to stockholders of record at the close of business on April 16.
The company also announced that Melissa Claassen has been appointed to its board of directors.
Claassen has been appointed to serve as a member of the corporate governance committee. With this addition, WD-40 Co.'s board has nine directors.
Claassen currently serves as vice president, business unit finance for the adidas Group
According to WD-40, Claassen began her career at adidas Australia in 1996 and has held many financial leadership roles throughout various regional and operational divisions of the company including: management accountant, finance manager, group senior financial controller, controlling director China, chief financial officer of adidas Hong Kong and Taiwan and chief financial officer for Taylor Made-adidas Golf. Claassen currently lives and works in southern Germany.
"Our Europe, Middle East and Africa business segment currently generates approximately 40 percent of our net sales, said Garry Ridge, president and CEO of WD-40. "We believe having a board member living within one of the countries of this business segment will provide our board with a valuable regional perspective."
WD-40 reported net sales of $383 million in fiscal year 2014, with sales in more than 176 countries and territories worldwide.