UCSD Health System in Talks with Rancho Mirage Hospital
Tuesday, March 24, 2015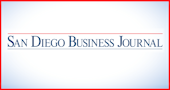 The UC San Diego Health System is in talks with Eisenhower Medical Center in the Coachella Valley to form a partnership that could potentially lead to the expansion of the Rancho Mirage hospital into a teaching and research hospital, according to The Desert Sun newspaper and a UCSD spokesman.
The deal is still being negotiated, the newspaper said, but the hospital's management team has met with the university's leadership and the hospital's board approved signing a letter of intent that would move it toward a clinical affiliation for medical services.
The collaboration between Eisenhower and UCSD will focus mainly on cancer care, HIV and AIDS and graduate medical education, though Eisenhower CEO G. Aubrey Serfling told the newspaper that if the efforts are successful, the hospital would look at expanding the partnership to include other services.
"They see this area as an area that really is part of their strategy and part of their market," Serfling said.
UC San Diego Health System spokesman Scott LaFee confirmed the talks.
"UC San Diego Health System and Eisenhower Medical Center are exploring a potential clinical and strategic affiliation to enhance the delivery of quality care to patients in the Coachella Valley and neighboring Southern California communities," LaFee told the Business Journal. "UC San Diego Health System does not intend to comment further on this matter while discussions are pending."