Competitor Group Names New Senior Leadership
Tuesday, March 24, 2015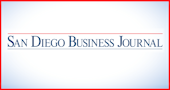 Competitor Group, Inc. (CGI) has announced changes to its senior leadership team.
Josh Furlow has been named president, overseeing all of CGI's global business. Furlow was previously executive vice president of events.
Wendy Godoy has been named chief administrative officer and chief financial officer. She previously served as senior vice president and CFO of Terramar Retail Centers.
Furlow joined CGI in 2011 as vice president of operations, where he was responsible for the planning, operations and logistics of the company's flagship Rock 'n' Roll Marathon Series. Prior to joining CGI, Furlow served as the vice president of planning and operations for AEG Sports, where he managed the global operations, vendor relations, budgets and the TV Broadcast for The Amgen Tour of California, the largest cycling race in the U.S.
Godoy brings more than 30 years of financial management experience to the executive team at CGI. In her role as CAO and CFO, she will oversee finance, accounting, human resources and legal affairs. She holds a master's degree in business administration and a bachelor's degree in accounting from San Diego State University.
Headquartered in San Diego, CGI is the active lifestyle industry's leading media and event entertainment company. CGI owns and operates 36 events around the world, including its flagship Rock 'n' Roll Marathon. It also publishes Women's Running, Triathlete, Velo, and Competitor with a combined monthly circulation of over 700,000.