MEI Pharma's Cancer Drug Pracinostat Fails Phase 2 Trials
Monday, March 23, 2015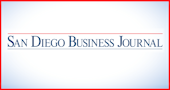 Shares of MEI Pharma Inc. lost more than two-thirds of their value Monday after the San Diego biotech said its cancer drug Pracinostat failed a Phase 2 clinical trial.
MEI traded at $2.06, down $4.24, or 67 percent, at 11:57 a.m Pacific time.
Pracinostat was no more effective in achieving complete remission in combination with another cancer drug than the other cancer drug alone -- the trial's primary endpoint.
MEI Pharma is considering its options with Pracinostat, said Daniel Gold, the company's president and CEO, in a press release.
"While we are disappointed with these top-line response data, we are diligently analyzing the entire data set as well as subsets from this study," Gold said. "Specifically, we are trying to fully assess the impacts of discontinuations on clinically important efficacy outcomes, including duration of response, event and progression free survival and overall survival. These findings will be important to inform the future development path for Pracinostat."