For Their Primary, The Romneys Vote Utah, Not La Jolla
Friday, March 20, 2015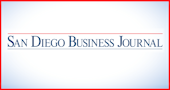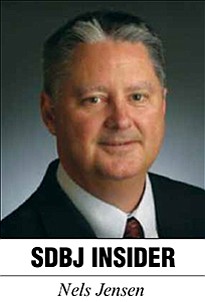 Our package on Wealthiest San Diegans, which begins on Page 10, does not include part-time residents who own estates in and spend considerable time in La Jolla, Del Mar, Rancho Santa Fe and other areas. Legally, a person cannot have more than one primary residence — sometimes referred to as a domicile — for tax purposes, vehicle licensing, voting, inheritance upon death, etc. Determining someone's legal residency is not always easy. Take, for example, former and maybe future presidential candidate Mitt Romney.
Romney and his wife Ann own beach-front property in La Jolla, where they razed their 3,000-square-foot home and are replacing it with an 11,000-square-foot mansion.
The Romneys also own property in Holladay, Utah; Deer Valley, Utah; and Wolfeboro, N.H. According to The Salt Lake Tribune, the Romneys recently sold one property in Deer Valley and bought another nearby. They are designating Holladay their legal residence. They had for many years been legal residents of Belmont, Mass., a suburb of Boston, but recently sold that property, as well.
So, to recap, the Romneys recently have built two homes, torn down one, sold at least two and bought another.
• • •
How big is the cold-pressed juice/juice cleanse wave? The La Jolla-based wife-husband team of Carol Roizon and Jonathan Goldwasser now runs three Juice Crafters stores in San Diego County (Hillcrest, La Jolla and Little Italy). Or you can reserve the Juice Crafters juice truck to visit you.
In addition to Suja, one of the fastest-growing companies in the U.S., San Diego also is home to OH! Juice, which also will deliver fresh juice to your door.
By our count, there are more than a dozen local custom cold-pressed/juice cleanse stores, including Fully Loaded Micro Juicery in Encinitas. A micro juicery?
• • •
Between $5 Bird Rock lattes, $6 Beaming smoothies and $8 Ballast Point IPAs, no wonder millennials in San Diego can't afford to buy a house.
• • •
Josh Williams of BW Research pointed out at the North County Economic Summit that from 2010 to 2013 patent activity in San Diego County exceeded that of Los Angeles and Orange counties. As a county, we were second in the nation, trailing only Santa Clara County. North County residents were responsible for 40 percent of those patents, though the majority of those people work south of Highway 56.
Maybe the collective brain train headed south every morning could work on solving the traffic issues on Interstate 5. Or invent a personal hovercraft similar to what was shown on The Jetsons in 1962. That's right, we were teased with alternatives to cars more than 50 years ago.
Editor-in-Chief Nels Jensen can be reached via njensen@sdbj.com or 858-277-6897.