LAW: APPELLATE RULING SAID TO HAVE LEFT SOME UNRESOLVED QUESTIONS
State Supreme Court to Review SANDAG Case
Friday, March 20, 2015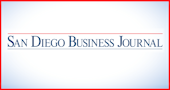 The California Supreme Court has agreed to review an appellate court's decision calling on the San Diego Association of Governments (SANDAG) to make long-term transportation plans better comply with revised state pollution-reduction goals.
At issue is whether the environmental impact report for SANDAG's 2050 Regional Transportation Plan must include an analysis of the plan's consistency with greenhouse gas emission reduction goals of a 2005 executive order signed by then-Gov. Arnold Schwarzenegger as part of the California Environmental Quality Act.
The executive order set goals including a return to 2000 levels by 2010, a return to 1990 levels by 2020, and a reduction of 80 percent below 1990 levels by 2050. A revised law passed by the state Legislature in 2006, known as Assembly Bill 32 and related to global warming, included only the second goal, but the earlier executive order was not rescinded by Gov. Jerry Brown.
"The Supreme Court's decision to grant review is a key step forward to help clarify state law on greenhouse gas emissions," SANDAG Chair and Santee Councilmember Jack Dale said in a statement.
"The appellate court decision left agencies throughout the state with questions on what standards to apply," Dale said. "We are hopeful the Court will help resolve the confusion."
In 2011, SANDAG completed the 2050 transportation plan, a long-range planning document outlining $214 billion in regional investments. The Cleveland National Forest Foundation and other petitioners filed a lawsuit in 2012, challenging the environmental impact report used to formulate the regional transportation plan.