San Diego Makes the Grade as Test Market for New eBay App
Friday, March 20, 2015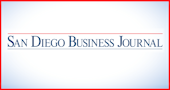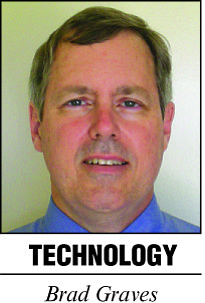 Location, location, location-based apps are all the rage, if this week's email is any indication. Two items really stood out, one from a large business, another from a startup. Let me start with the big one.
EBay Inc.'s Classifieds Group is using San Diego as a test market for its Close5 classified ad service. The service identifies buyers and sellers within 5 miles of each other, and aims to bring them together.
"Strong smartphone usage and a great mixed demographic" led eBay (Nasdaq: EBAY) to San Diego, a company marketer said, adding that San Diego is safe and well-connected and does not have disparate pockets of users like other cities might.
So far, the top sellers on Close5 seem to be home goods, baby items and women's fashion.
EBay is based in San Jose and reported revenue of $17.9 billion in 2014. The company is also using its hometown and Las Vegas as test markets for Close5.
The app is available through the App Store and Google Play. More information is at www.close5.com.
• • •
A New Take on Job Boards: Sometimes business ideas just show up in your lap. John Haddad, a U.S. Navy lieutenant stationed in San Diego, remembers getting the idea for a technology business last summer at a popular eatery in Newport, R.I. It was October and it was technically off-season, but for some reason the place was busy. Too busy. "I watched the owner of the restaurant struggle to bartend, serve and clean tables while I waited patiently for my food," Haddad recalled.
There must be a better way, he thought, and then the idea hit him: an app where you could instantly spread the word that your business needed temporary help. Kind of like an Uber for jobs. So the Navy lieutenant set to work on a side business, which became The Daily Tree. The venture is now on the Internet at thedailytree.com and its app is available via the App Store and Google Play.
App users will see a tree with fruit icons, which stand for temporary job postings. The closer the job is to the user, the closer it will be to the center of the tree canopy. Job listings — which include position, pay and hours needed — are posted within a 25-mile radius of the user.
Haddad hired some India-based software developers (via the oDesk Corp. website) to write his code for $8,000; the alternative was paying three to six times as much for U.S. application developers.
Now Haddad is pitching his product. He spent a recent weekend talking to business owners in the Gaslamp Quarter. He's canvassed Little Italy and North Park and is planning to take his pitch to Pacific Beach.
So far, response has been light. Haddad said that a barber shop in Little Italy placed a notice seeking someone to shine shoes, but he did not know whether that appeal turned into The Daily Tree's first success.
Haddad said he would like to see The Daily Tree in every community, coast to coast. It's a lofty goal. Then again, Haddad has been through the U.S. Naval Academy and knows a thing or two about persistence.
• • •
Turtle Trots Past Milestones: Headset maker Turtle Beach Corp. reported on March 16 that it had fourth-quarter net income of $2.36 million on net revenue of $92.3 million. In the same quarter of 2013, the business had net income of $881,000 on net revenue of $86.1 million.
For the year, Turtle Beach (Nasdaq: HEAR) reported a net loss of $15.5 million on net revenue of $186.2 million. In 2013, the business reported a net loss of $6.2 million on net revenue of $178.5 million.
The company offers officially licensed headsets for the Xbox One and the PlayStation 4 consoles (built respectively by Microsoft Inc. (Nasdaq: MSFT) and Sony Computer Entertainment America LLC. Turtle Beach said that it produced eight of the top 10 gaming headsets when measured by dollar share in the United States during the fourth quarter.
• • •
Short Takes: FMT Consultants has moved to larger quarters as it prepares to celebrate its 20th anniversary. The Carlsbad business recently vacated a 6,500-square-foot space in favor of an 11,000-square-foot office. FMT now has 45 employees in San Diego County and 55 in total. The business offers information technology services and integrated business solutions, offering technology from Microsoft, SAP (NYSE: SAP), NetSuite (NYSE: N) and Dell … After writing about bitcon last week, a forecast about how the cryptocurrency might grow crossed my desk. Juniper Research of Hampshire, U.K., said that it expects the number of bitcoin users worldwide to grow from just over 1.3 million last year to 4.7 million by the end of 2019. The forecast sees growth among active users but little growth among consumer businesses. Juniper expects only niche retailers to adopt bitcoin. So what will happen first: being able to pay for your Amazon.com purchase through bitcoin or getting your Amazon purchase from a drone that hovers to your doorstep? Hmmmm … .
Send San Diego technology news to bradg@sdbj.com.