As Patient Demand Grows, Sharp Rees-Stealy Plans Expansion
Friday, March 20, 2015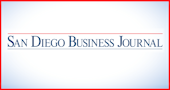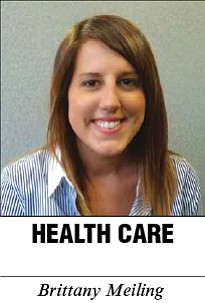 Continued population growth in the North County inland region has motivated Sharp Rees-Stealy Medical Center in Rancho Bernardo to announce plans to move to a new facility, nearly doubling the size of the existing medical center.
The new location, which will sit a half-mile from the current location at 16950 Via Tazon, will include about 100,000 square feet of medical office space on 3.5 acres of land. Sharp Rees-Stealy will lease the entire three-story building and an adjacent four-level parking structure.
The West Bernardo site overlooks the Interstate 15 freeway and is highly visible and directly accessible from the Rancho Bernardo Road exit.
The new building will allow for an additional 20 physicians, adding to the current 34 doctors practicing at the medical center.
Sharp Rees-Stealy CEO Stacey Hrountas said the 150-person staff will also increase about 60 percent.
Hrountas said the increased need in North County is attributed to retiring baby boomers and a spike in the population of young families in the area.
"We're outgrowing our space," Hrountas said. "North County is a region we want to expand in, but we're growing in other areas, as well."
The West Bernardo site will be the fourth expansion in the last two years, joining the Sharp Rees-Stealy locations recently opened in Del Mar, Sorrento Mesa and downtown. There are 21 Sharp Rees-Stealy medical group locations in the county, housing 539 physicians, nurse practitioners and physician assistants.
Sharp Rees-Stealy's membership has grown 10 percent since 2014, from 161,000 members to 176,000 this year.
"About 70 percent of our revenue is coming from the HMO enrollment, and 30 percent of that's fee-for-service," Hrountas said. "That includes Medicare, PPO volume and operational medicine — all of those have been growing, as well. So our ratios are the same and we're growing across the board."
Hrountas added that some growth was spurred by health care reform and the Affordable Care Act.
The medical group participates on the state-run health care exchange, Covered California, with Sharp Healthcare and Anthem Inc. Hrountas estimated that 25 percent of enrollment in 2014 was from new members.
Sharp Rees-Stealy Rancho Bernardo opened in 2000, and it is anticipated that the West Bernardo site will be operational in late 2017. Cuningham Group Architecture, Davis Davis Architects, Hensel Phelps, HKS Architects, Lankford & Associates and McCarthy Building Cos. will handle design and construction.
• • •
Scripps Health has signed a purchase agreement with Imaging Healthcare Specialists LLC, a network of ambulatory radiology centers with eight locations in San Diego and Riverside counties.
Under the terms of the agreement, Imaging Healthcare Specialists will keep its name and brand identity and will continue its relationship with the contracted physicians of Radiology Medical Group and Physicians Radiology Medical Group. Both of these groups will remain independent.
"This acquisition expands Scripps' ability to provide convenient access to radiology services for our patients across the county," said Chris Van Gorder, president and CEO of Scripps Health. "Imaging Healthcare Specialists is a strong company with a reputation for quality care, as is Scripps. We think this is an excellent fit for both organizations, and is structured to allow Imaging Healthcare Specialists to continue its successful business model."
Imaging Healthcare Specialists offers a range of outpatient radiology services, from mammography and traditional X-ray services to advanced CT, MRI, nuclear medicine and interventional radiology services.
Founded 30 years ago, the radiology network has 23 radiologists who practice at eight locations in Chula Vista, Hillcrest, College Area, University City, Encinitas, Poway, Oceanside and Temecula.
The deal is anticipated to be completed by March 31. Financial details were not disclosed.
Contact Brittany Meiling at bmeiling@sdbj.com.