LAW: SOME CALL FOR MORE LOCALIZED INPUT ON PROJECTS
Legislation Would Cut Civic S.D. Power
Friday, March 20, 2015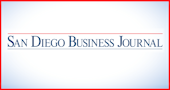 Legislation proposed by California Assemblywoman Lorena Gonzalez (D-San Diego) would effectively strip the nonprofit Civic San Diego of its current role as final arbiter on downtown development projects.
Proponents contend a change is needed to give local residents a greater say, and the city the final say, in what gets approved, and to encourage local government to spread its neighborhood focus beyond downtown.
Opponents warn the bill would add an unnecessary layer of bureaucracy and impede progress in a downtown rejuvenation that has brought crucial new projects and tax revenue to the region since the early 1990s.
Assembly Bill 504 would amend current state law to require the legislative bodies of California cities and counties to approve projects within their boundaries, and effectively disallow final decisions to be made by city-appointed nonprofits, such as Civic San Diego, that are not directly accountable to the public.
Power to the Elected People
San Diego is the only city in the state that allows a nonprofit to make final decisions on neighborhood projects, said a spokesman for Gonzalez. The bill is intended to clarify the ability of such groups to perform permitting work for local governments after the 2012 demise of redevelopment agencies in California.
"There's a place for organizations like Civic San Diego," said Evan McLaughlin, chief of staff for Gonzalez. "But that doesn't mean that government should abdicate the responsibilities that it has for planning and approving projects."
At a recent news conference announcing the proposal at San Diego City Hall, Gonzalez was joined by supporters including the San Diego and Imperial Counties Labor Council, the San Diego County Building and Construction Trades Council, Environmental Health Coalition and the city's Community Planners Committee.
Charles Chamberlayne, spokesman for Mayor Kevin Faulconer, called the proposal "another example of state interference in local control," noting that the city of San Diego, through the City Council, maintains control and oversight of Civic San Diego as the sole member of the nonprofit public benefit corporation.
"If passed, this proposal will result in a more onerous, longer project process downtown than the rest of San Diego," Chamberlayne said in an email. "This will hurt communities who deserve park improvements, fire and police upgrades and much-needed economic development and ultimately undermine Civic San Diego's ability to create jobs and increase affordable housing."
Kris Michell, president and CEO of the Downtown San Diego Partnership, which advocates for development and improvements to downtown neighborhoods, said AB 504 would create uncertainty "that will scare off developers who want to invest in our urban communities."
"Just as we are seeing our local economy rebound, this would upend Civic's development process, which has long been touted as a model of efficiency," Michell said, in a statement. "When we talk to community members in other neighborhoods, they want to replicate what we are doing in downtown to help spur investment, development and job creation."
Rising from Redevelopment Ashes
The city in 2012 formed Civic San Diego as the successor agency to the Centre City Development Corp. (CCDC), after the state abolished redevelopment agencies as part of moves to balance the California budget. CCDC was formed in 1992 to oversee redevelopment of downtown neighborhoods that had fallen into disrepair during the prior two decades.
Also in 2012, the city folded operations of another local redevelopment agency, known as Southeastern Economic Development Corp. and focused on communities in that city region, into the operations of Civic San Diego.
Like the CCDC before it, Civic San Diego has final say on projects — such as the apartment, retail and hotel developments now going up in the downtown area — provided they do not require changes to the existing community plan. In practice, Civic San Diego consults with a downtown community planning group — one of more than 50 such groups throughout the city that vets projects — and does not exercise final say on Southeastern San Diego projects.
Opponents, including some community planning group leaders, are concerned that Civic San Diego holds too much sway compared with other neighborhood-focused entities, and that it may seek to spread its influence as it extends the city's participation in programs such as the federal new-markets tax credit program. In that program, businesses receive credits for investing in projects approved by designated project oversight agencies for low-income communities.
Civic San Diego President Reese Jarrett said the agency is exploring wider use of such programs to offset the loss of state redevelopment money. The agency has successfully applied for $58 million under the new-markets program, and while there is not yet a slate of future projects designated to receive credits, the city recently used the program to help fund a YMCA renovation in City Heights.
In the meantime, Jarrett said Civic San Diego has no plans to impinge on the oversight duties of planning groups in the city's Southeastern region, and has recently been holding a series of public meetings in that area to gather public input on projects that could bring community benefits.
Jarrett said his organization works in synergy with the city's downtown planning group to make sure projects address community concerns, and changes proposed in the state bill could cause delays without improving accountability. "We certainly don't want to impede the development that we're already seeing downtown, or undercut the relationships we have with the development community," he said.
The City Council is considering a proposal under which publicly funded land deals brokered by Civic San Diego would need to be based on enforceable minimum community standards, including requirements for affordable housing, hiring and construction wages.
At a recent committee meeting of the council's Public Safety and Livable Neighborhoods Committee, Chair Marti Emerald introduced two resolutions that she said were designed to "increase the transparency, accountability and oversight of Civic San Diego."
The first would direct the agency to add the city's Independent Budget Analyst to its San Diego Economic Growth and Neighborhood Investment Fund Board of Directors. The second clarifies and strengthens the role and purpose of Civic San Diego by including the creation of quality jobs and affordable housing as part of core functions stated in its bylaws.
Joe LaCava, who chairs the city's Community Planners Committee, said San Diego needs to find ways to "spread the magic" of downtown's redevelopment successes to other neighborhoods, without placing too much oversight in the hands of a single body with its own long-term focus and funding requirements.
"If government is not working efficiently, you should fix it — there's no need to outsource it," LaCava said. "It's an important conversation that we need to have."