Former Exec Takes Leadership Role at New Children's Museum
Friday, March 20, 2015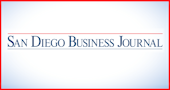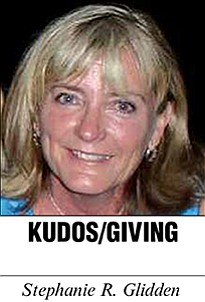 The New Children's Museum announced that former board member Rich Horner is shifting from volunteer to full-time staff member as he joins the leadership team as the director of development. Horner, a former Xerox Corp. executive, will be responsible for the stewardship of donors and developing a future growth platform. Horner served on the museum's board for five years as chairman of the finance and audit committee.
• • •
Roger Guillemin, a Salk Institute for Biological Studies scientist and Nobel laureate whose discoveries laid the foundation for brain hormone research, was presented with France's highest honor recently during a ceremony at the Salk Institute in La Jolla. The commander rank of the Legion of Honor was bestowed upon the French-born Guillemin, 91, by neuroscientist Jean-Pierre Changeux of the College de France and Pasteur Institute in Paris. Guillemin joined the Salk Institute in 1970 and received the 1977 Nobel Prize in medicine for his work with hypothalamic hormones. 
• • •
The San Diego Chargers recently announced $250,000 in grants to local schools for physical fitness, nutrition and athletic programs. The grant program is called Charger Champions and in 15 years it has provided funding to more than 100 schools for projects which include weight rooms, running tracks, outdoor fitness facilities, fitness equipment, pool equipment, salad bars, nutrition-tracking software, aerobics rooms and even a specialized outdoor fitness area for the visually impaired. Funds allocated to Chargers Champions are administered through the Chargers Community Foundation, the San Diego Chargers' charitable foundation. The foundation was established in 1995 by Dean and Alex Spanos. The Chargers Community Foundation is now accepting applications for the Chargers Champions School Grant Program. Applications can be accessed on chargers.com/community/champions and must be postmarked by April 24.
• • •
Fresh Start Surgical Gifts, a San Diego nonprofit, hosted its 23rd Annual Celebrity Golf Classic recently at Morgan Run Club & Resort and met its fundraising goal of $130,000. Donations from sponsors and more than 160 attendees will fund Fresh Start's medical program, which is focused on transforming the lives of disadvantaged infants, children and teens with physical deformities caused by birth defects, accidents, abuse, or disease through the gift of reconstructive surgery and related health care services. EDCO Vice President John Snyder played in the golf tournament and represented his organization, which served as the event's title sponsor.
• • •
The San Diego Foundation, in partnership with the San Diego Regional Climate Collaborative, announced the availability of $200,000 in grants to help local governments prepare for climate change. The Building Regional Resilience to Climate Change grants will support projects that advance community efforts to prepare for climate change. Grant guidelines are available at www.sdfoundation.org/grants.
The San Diego Foundation also announced grants for three local climate change research projects from San Diego State University, the Tijuana River National Estuarine Research Reserve, and Scripps Institution of Oceanography at the University of California, San Diego. The 2015 Environment Blasker award of more than $117,000 will help our region understand the effect of extreme weather and climate change on estuaries, bays and coastal wetlands. The Blasker awards are made possible through the $8.9 million endowment from the Blasker-Rose-Miah Fund at the foundation.
• • •
In related news, the San Diego Regional Climate Collaborative was recently honored by the U.S. Environmental Protection Agency for its comprehensive solutions to reduce greenhouse gas emissions and prepare for climate impacts. One of only two organizations in the nation to receive the "Innovative Partnerships Certificate," the Climate Collaborative was recognized as a unique partnership working on leading edge climate initiatives that are above and beyond business-as-usual. The Climate Collaborative is a member-based network that supports public agencies in the San Diego region to advance comprehensive solutions to reduce greenhouse gas emissions and prepare for climate impacts.
Send Kudos/Giving items to sglidden@sdbj.com.