Firm's Partner Gets a Title That Honors Her Civic Achievements
Friday, March 20, 2015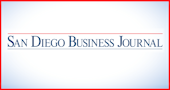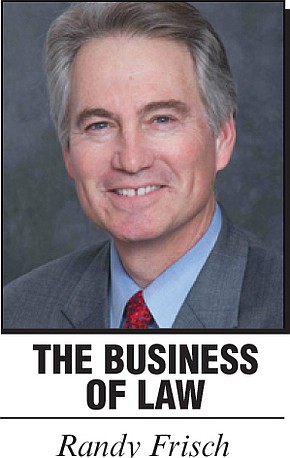 Vickie Turner, a partner at Wilson Turner Kosmo LLP, has been named "Woman of the Year for the California 79th Assembly District." Turner lives in the district, which includes Chula Vista, San Diego, La Mesa, Lemon Grove and National City. Turner was selected because of her service to the kids of San Diego, which included making presentations to high school students on voter registration, mentoring high school students in local leadership programs, and serving as president and founder of the Turner Dream Foundation, a nonprofit formed to provide assistance to students from underrepresented communities by encouraging leadership and high academic achievement. She is also an active member of the San Diego Chapter of Links Inc. where she has focused her efforts on developing and directing a STEM program (science, technology, engineering and math) emphasizing robotics for fourth- through eighth-grade students. Turner has 33 years of experience in representing corporations in complex litigation matters, with extensive emphasis in the areas of product liability, warranty, general business litigation and class actions.
• • •
Scott Oross has been named a partner at Paul Hastings. Oross is a member of the securities finance and capital markets and mergers and acquisitions practices. He represents both public and private companies in a number of industries, including the information technology, life sciences and financial services industries, in a wide range of corporate transactions, including public and private offerings of equity and debt securities, mergers and acquisitions, and strategic collaborations.
• • •
Bill Shaffer has been named managing partner at Kilpatrick Townsend & Stockton's San Diego office. Shaffer, who is a member of Kilpatrick Townsend's executive committee and has been with the firm for more than 22 years, succeeds Ken Jenkins. "I look forward to leading our talented collection of experienced intellectual property and corporate strategists located in one of the most exciting technology, medical and scientific communities in the world," Shaffer said. Before moving to San Diego in 2013, Shaffer also served as managing partner of Kilpatrick Townsend's Silicon Valley office. He also served as co-managing partner of predecessor firm Townsend and Townsend & Crew for six years. Shaffer focuses his practice on patent prosecution and counseling, patent portfolio building/management, patent analysis and post-grant patent procedures, including re-examination and reissue proceedings, and he was listed as "Best of the Bar" in 2014 by the San Diego Business Journal.
• • •
Higgs Fletcher & Mack surpassed its "7,500-Hour Volunteer Challenge" goal. The firm clocked in 7,705 hours over the last 12 months of celebrating its 75th Anniversary.
"In celebrating our 75th anniversary, we wanted to do something that was not only fun, but truly represented Higgs. Our team engaged in a series of activities that reiterates our commitment to the area where our partners, associates and staff members live, work and play," said Henry Angelino, executive director at Higgs. The campaign encouraged members of the firm to collectively donate 7,500 hours of community service along with monetary contributions to select nonprofits throughout the year. While Higgs members had the option to select how they wanted to donate their time, there were also firm-led events.
• • •
Christopher Celentino, a bankruptcy and transactional finance partner, has been named managing partner of the relatively new San Diego office of Ballard Spahr LLP, Chair Mark Stewart announced recently. Celentino is well known for his work on matters involving creditor rights, fiduciary services litigation, business reorganization and workouts, and insolvency and bankruptcy law and charter schools. "I am honored to have been chosen to lead the San Diego office and enhance the firm's presence on the West Coast at this pivotal point in our growth," Celentino said. "We have exceptional lawyers on our team, and I am excited at the opportunity to introduce them to our diverse business community as we expand to meet their needs."
• • •
Colin Walshok was named a partner at Wingert Grebing Brubaker & Juskie LLP earlier this year. It had very little to do with his glowing coverage in this column a couple of weeks ago.
• • •
Amy Todd-Gher has been named a shareholder in the local office of Littler Mendelson P.C. Prior to joining the San Diego office, she was at the Oakland-based firm Valdez Todd & Doyle LLP. Todd-Gher brings with her an extensive employment litigation practice and is the latest lateral addition to the firm following recent attorney hires at the global firm. "With a strong litigation and counseling background, as well as deep connections to the California employer community, Amy is an outstanding addition to our San Diego team," said Denise Visconti, San Diego office managing shareholder. An accomplished litigator, Todd-Gher has extensive experience defending employers of all sizes, from startup ventures to Fortune 100 companies. Todd-Gher is a member of the bars of California and New York. She is also an active member of the Bar Association of San Francisco.
Randy Frisch is vice chancellor of business administration at National University and is a former publisher of the San Diego Business Journal. He is licensed to practice law in California, Nevada and Idaho.