Retrophin Announces Plans to Raise $130 Million in Public Offering
Thursday, March 19, 2015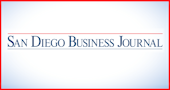 San Diego-based Retrophin Inc., a publicly traded biopharmaceutical company, announced that it plans to raise $130 million in a public offering of 6.8 million shares of common stock at $19 per share.
Retrophin plans to use the net proceeds from the offering to fund its research and development efforts, acquisitions or investments in additional complementary businesses and products and technologies.
Retrophin (NASDAQ:RTRX) is developing treatments for life-threatening diseases including focal segmental glomerulosclerosis, a rare kidney disease; pantothenate kinase-associated neurodegeneration, a neurological disorder; and others.