Otonomy Reports Q4 Net Loss of $9.8 Million
Thursday, March 19, 2015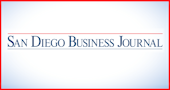 Otonomy Inc., a company that makes treatments for the middle and inner ear, announced its fourth quarter financial results on March 19, reporting a net loss of $9.8 million compared with a net loss of $7.8 million in the same quarter of the previous year.
For 2014 as a whole, Otonomy reported a net loss of $42.9 million compared with a net loss of $20.1 million in 2013.
Otonomy is a pre-revenue company, and attributed increased expenses to bolstering research and development, expanding operating activities, costs related to commercial preparation and costs associated with becoming a publicly traded company.
Cash, cash equivalents, and short-term investments totaled $156 million at the end of 2014, compared with $37.3 million the previous year. Otonomy also completed a secondary public offering in January 2015 that provided proceeds of about $80 million.
In February, Otonomy submitted a New Drug Application to the FDA for the approval of AuriPro as a treatment for middle ear effusion in pediatric patients undergoing tympanostomy tube placement surgery. If approved within the standard review period, Otonomy expects to launch the product in the United States during the first quarter of 2016.
Otonomy (NASDAQ:OTIC) opened at $38.50 on Thursday, and is currently trading at $41.17. Otonomy has a 1-year low of $15.19 and a 1-year high of $41.99. The company's market cap is $976.40 million.