Bridgepoint Appoints Christopher Henn as Executive VP/COO
Thursday, March 19, 2015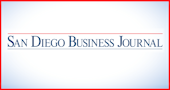 Bridgepoint Education Inc. said on March 19 that it appointed Christopher Henn as executive vice president and chief operating officer, effective April 13.
Bridgepoint (NYSE: BPI), which offers online college courses, said that Henn is filling a new post in the executive suite. He will earn an annual base salary of $415,000, according to a securities filing.
Henn, 55, was previously managing director for product at Esurance Insurance Services Inc. He spent nearly 15 years at the company, joining it one year after its founding and helping it grow to $1.5 billion in revenue. Nortbrook, Ill.-based Allstate Corp. (NYSE: ALL) bought Esurance in 2011.
Prior to Esurance, Henn held executive management roles at Nationwide Insurance and Progressive Insurance Corp.
Bridgepoint reported net income of $9.67 million in 2014, on revenue of $638.7 million. In 2013, the company reported net income of $45.9 million on revenue of $751.4 million.
Bridgepoint, which operates Ashford University and University of the Rockies, said it had 55,823 students enrolled as of Dec. 31, down from 63,624 one year earlier.