Three Kratos-Powered Drones Participate in Test
Wednesday, March 18, 2015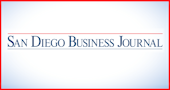 Three target drones with rocket motors from Kratos Defense & Security Solutions Inc. took part in an Aegis Ballistic Missile Defense weapon system test in late February, the company said on March 16.
The Pentagon launched the short-range, separating ballistic missile targets almost simultaneously from NASA's Wallops Flight Facility in Virginia. Two U.S. Navy Aegis destroyers acquired and tracked the targets, while another destroyer participated in associated operations, the contractor said.
Kratos (Nasdaq: KTOS) is a San Diego holding company for several defense and security firms. Its rocket motor is called Oriole.