Pediatric Bioscience Raises $1.68 Million in Debt Financing
Wednesday, March 18, 2015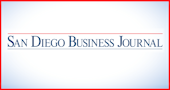 San Diego-based Pediatric Bioscience Inc., the biotech developing blood tests for autism, has raised $1.68 million in debt financing, according to a recently amended regulatory filing.
The company's test detects antibodies in a woman's blood that can cause what it calls "maternal autoantibody-related" autism, which the company says represents 23 percent of all autism cases.
Two other San Diego biotechs filed notices of new funding; $600,000 in equity financing was raised by Vetica Labs Inc. and $175,000 in debt financing was raised for Abreos Biosciences Inc.