Matthew Posard Joins Executive Team at Trovagene
Wednesday, March 18, 2015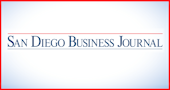 Trovagene Inc., a developer of cell-free molecular diagnostics, announced Wednesday that Matthew L. Posard has joined the company as executive vice president and chief commercial officer.
Posard has more than 20 years of experience identifying, directing and successfully commercializing innovative technologies in the molecular diagnostic and life science fields. Most recently, he led the new and emerging market opportunities business at Illumina Inc. (NASDAQ: ILMN).
Posard served on Illumina's executive team for nine years, and was responsible for identifying and developing new markets and solutions for the company.
Posard also held leadership positions including general manager of Illumina's translational and consumer genomics business, and vice president of global marketing. He also oversaw the global sales division for five years, during which time Illumina achieved its first $1 billion in revenue.
Posard previously held leadership roles in sales and marketing at Biosite Inc. and Gen-Probe Inc.
He serves on the board of directors of both Halozyme Therapeutics Inc. (NASDAQ: HALO) and Genomic Healthcare Innovations Inc.