NASA Satellite Carried Vanguard Solar Technologies
Tuesday, March 17, 2015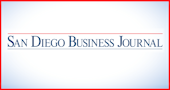 Vanguard Space Technologies Inc. said on March 16 that it provided the solar array substrates and electromagnetically clean shielding for NASA's MMS satellite that launched on March 12. Financial terms of the project were not disclosed.
The Magnetospheric Multiscale mission, or MMS, rode into space on top of an Atlas V rocket from Cape Canaveral Air Force Station.
"The MMS program provides essential space qualification of Vanguard's solar array substrates and (electromagnetically clean solar arrays) shielding, and further establishes our credentials as a qualified supplier of space-borne solar power technologies," company CEO Frank Belknap said.
Vanguard is privately held.