El Cajon Apartment Property Purchased for $4.96 Million
Tuesday, March 17, 2015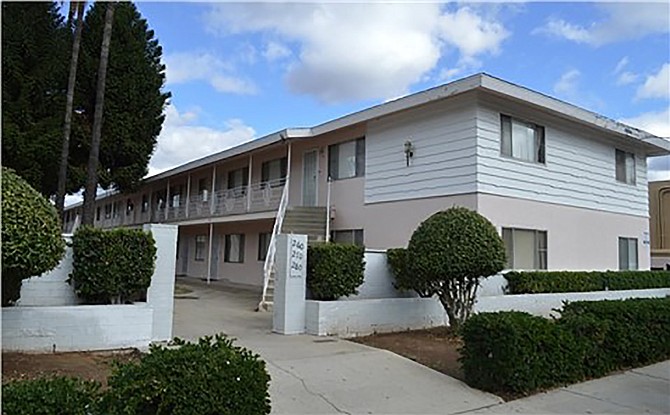 Vincent and Donna Ivicevic of San Diego recently acquired a 38-unit apartment property in El Cajon for $4.96 million, according to brokerage company Marcus & Millichap Inc., which represented the seller.
The property at 260 W. Park Ave. was sold by Donald and Carol Smith of Santa Ana, represented by Marcus & Millichap's Christopher Zorbas, Taylor Kettlewell and Mark Bridge. The buyers were represented by Virginia Herder of Home Smart Realty.
The property includes 38 apartments in a single building totaling 26,850 rentable square feet.