Cidara Therapeutics Aims for $69M With Planned IPO
Monday, March 16, 2015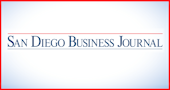 Cidara Therapeutics Inc. has filed to raise up to $69 million in an IPO, the San Diego biotech disclosed in a registration statement filed recently.
The biotechnology company is developing anti-infectives and immunotherapies to treat fungal and other infections.
Cidara is making a quick bet that it's experienced executive team, lead program and development platform will draw in a group of investors who can bankroll the next leg of the journey in the clinic.
According to the registration statement, Cidara plans to use $25 million from the IPO to develop its lead drug, the IV CD101 along with a parallel topical formulation program for CD101 through Phase 2 and into the start of Phase 3. Another $25 million will be devoted to advancing pre-clinical programs and its development platform, dubbed Cloudbreak.
The company is not yet generating revenue from products, but is heavily investing in research and development. In February, Cidara completed a $42 million Series B financing to fund its drug development programs.
Cidara reported a net loss of $11.9 million for 2014, up from a net loss of $1.3 million in 2013 according to the preliminary prospectus filed with the Securities and Exchange Commission.
The company is led by San Diego biotech veteran Jeff Stein as CEO. Stein is former CEO of San Diego's Trius Therapeutics, which was sold for up to $818 million in 2013 to Cubist Pharmaceuticals of Lexington, Mass.
In turn, Cubist was sold in December to Merck for $9.5 billion.
Cidara has applied to list on the Nasdaq Global Market under the ticker symbol "CDTX."