Foundations San Diego Opens in Hillcrest
Sunday, March 15, 2015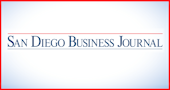 Nashville-based Foundations Recovery Network, a behavioral health company and integrated treatment provider, has opened a location in San Diego.
The facility, called Foundations San Diego, is located at 3930 Fourth Avenue in the hub of the Hillcrest metropolitan area.
Foundations San Diego provides confidential, responsive outpatient services for those seeking treatment in an open and restorative environment. The organization subscribes to an evidence-based integrated treatment model, which is focused on treating both substance use disorders and co-occurring mental health concerns in the same setting.
The facility will also offer community-based yoga in the evenings, as well as aftercare groups that are free for life to all who have attended the program.