Midtier May Be Finding the Recovery Elusive
Friday, March 13, 2015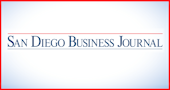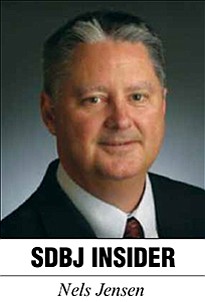 February was the third consecutive month in which corporations nationally laid off more workers than the year before. The most impacted sector is energy. Experts say the primary factor for other job loss is elimination of duplicate positions as a result of mergers and acquisitions. This is not unusual in a recovering economy.
• • •
When can we stop calling this a "recovering" economy? At the North County Economic Summit last week, Wells Fargo senior economist Mark Vitner and Josh Williams of BW Research in Carlsbad each described how job growth is better than expected, the unemployment rate is at or better than pre-recession levels, but there is little or no wage gain.
Vitner pointed out that nationally there are 900,000 fewer full-time jobs than pre-recession.
Williams' hyper local report for the North San Diego Economic Development Council broke down the local economy into three tiers of employment. The midtier wage average of $44,200 for 2014 was only $600 more than in 2013.
So, for every person in a midtier job who moved within the market for a 10 percent increase, there were about 6 people who had no increase at all. Even if people were moving within the market for a 5 percent raise, the vast majority of people did not get a raise. And this tier makes up a plurality of jobs in North County.
To them, that's not much of a recovery.
• • •
Michael Froman, the chief U.S. official on international trade, visited San Diego last week, stopping at Ballast Point Brewing and Spirits in Miramar and Solar Turbines downtown. He and Rep. Scott Peters were pitching President Barack Obama's trade agenda, which might improve terms with countries in Asia Pacific and the European Union.
While the efforts of Froman to expand exporting opportunities are appreciated, there is one capitol in which San Diego business leaders tell us they don't always feel so welcome: Sacramento.
• • •
Kenneth R. Feinberg visited the Corporate Directors Forum recently and shared experiences from his work in administering high-profile compensation funds. The attorney has become the pre-eminent administrator of victim funds, such as the taxpayer-based September 11th Victim Compensation Fund, corporate funds such as BP Deepwater Horizon, and gift-based funds such as the One Fund Boston Victim Relief Fund.
Feinberg said his only connection to San Diego was rooted in gratitude. Soon after the 9-11 attacks, the San Diego Bar Association sent 12 attorneys back East to represent victims of the terrorist attack. The work was pro bono. To Feinberg, it was priceless.
Editor-in-Chief Nels Jensen can be reached via njensen@sdbj.com or 858-277-6897.