FINANCE: RECENT IPO WITHDRAWALS SAID NOT TO BE CAUSE FOR CONCERN
Local Biotech AltheaDx Backs Off From Its IPO Plans
Friday, March 13, 2015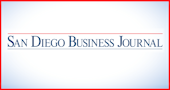 AltheaDx Inc. has withdrawn its plans to file an initial public offering (IPO), citing unattractive terms in the public marketplace, according to a regulatory filing.
The San Diego diagnostic company joins two other local life science firms that also withdrew plans to go public. Three additional firms have delayed their IPOs.
IPO withdrawals nationwide have increased from a total of 44 in 2013 to 57 last year. Eleven have already withdrawn in 2015, according to Renaissance Capital.
Charlie Kim, a partner at Cooley LLP who often represents issuers and investors in public offerings, said there is no cause for concern.
"The biotech market has generally been extremely hot for several years, and continues to be strong," Kim said in an email. "I can't speak about any specific matters, but generally speaking there have been a lot of life science follow-ons that have taken place this quarter and many IPOs are still successfully pricing. That's an indication to me that there's still strong investment going on in this sector. I wouldn't draw strong conclusions about the industry as a whole based on any specific recent delayed IPOs."
Private Offering an Option
AltheaDx first revealed plans to go public a few days before Christmas, and intended to offer 4.6 million shares priced between $12 and $14 per share. The gross proceeds were estimated at about $60 million.
The company is developing tests in the emerging field of "precision medicine," which enables health care providers to treat patients by matching treatments with each individual patient's genetic makeup. The company introduced its IDgenetix tests in late 2013, and currently offers 13 tests in cardiovascular disease, neuropsychiatric disorders and pain.
AltheaDx brought in about $21 million in revenue during 2014, up from $7.3 million in 2013, according to a preliminary prospectus filed with the Securities and Exchange Commission.
In its withdrawal statement filed earlier this month, the company said it might pursue a private offering. Telegraph Hill Partners currently holds 44 percent ownership stake in the company, and Alma Life Sciences has about 24.5 percent.
Influences Can Vary
Thirteen San Diego companies filed paperwork to go public in 2014, seven of which are now trading on the stock market. AltheaDx is the third San Diego life science firm to withdraw IPO plans filed last year, joining Ambryx Inc. and DermTech International.
Kim said that IPO withdrawals and delays can result from influences such as negative feedback from investors, unattractive market conditions, burgeoning partnerships and acquisitions. In the life sciences particularly, IPO plans are often adjusted when clinical development takes a turn in a new direction.
Viking Therapeutics Inc. is one such firm. The San Diego company revived its IPO plans earlier this month after going back to the drawing board.
In an amended prospectus, the company removed references to the IPO terms set in September, when the company planned to offer 5 million shares for $10 to $12 apiece in an attempt to raise about $60 million.
Now the company has recalibrated its focus, putting its former leading diabetes drug on the backburner and bringing another drug to the forefront. The new lead candidate, VK5211, is a drug meant to ease rehabilitation after non-elective hip fracture surgery. The drug is currently entering Phase 2 clinical trials this year, and the company expects to complete the trial in 2016, the prospectus said.
The company declined to be interviewed regarding the shift in drug development plans.