Task Force Recommends Mission Valley for New Chargers Stadium
Wednesday, March 11, 2015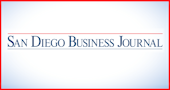 A task force created by Mayor Kevin Faulconer has rejected a downtown site in favor of Mission Valley as the preferred site for a new football stadium for the Chargers.
The Citizens' Stadium Advisory Committee said its decision to put a new multi-use stadium there was based in part on cost savings, developable land, and transportation options. A statement from the group said "recent events in Los Angeles, including the Chargers plans to build a joint stadium with the Oakland Raiders in Carson, mean any plan to keep the Chargers in San Diego needs to be developed expeditiously."
Details will be discussed at a press conference scheduled for 11 a.m. Thursday at the team's current home at Qualcomm Stadium.