Mirati Therapeutics Reports Q4 Net Loss of $10.4 Million
Wednesday, March 11, 2015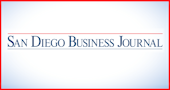 San Diego-based Mirati Therapeutics Inc., a company developing medicines for targeted oncology, announced its fourth quarter financial results on March 11, reporting a net loss of $10.4 million. In the same quarter of 2013, the company reported a net loss of $11.2 million.

For 2014 as a whole, Mirati reported a net loss of $43.7 million, compared with a net loss of $52.9 million in 2013.
Mirati is a pre-revenue company, but reported $33.5 million in assets this year, down from $64.5 million in 2013.