Fresh Healthy Vending Signs Agreement With United Natural Foods
Wednesday, March 11, 2015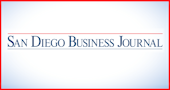 Fresh Healthy Vending International Inc., a San Diego-based healthful foods vending franchisor, announced its signing of a new three-year deal with United Natural Foods Inc. offering Fresh Healthy's franchisees an additional discount on food purchases.
"Our new deal solidifies our ability to continue offering the largest selection of healthy snacks and drinks to our franchisees and their customers," said Art Budman, CEO of Fresh Healthy Vending International. "Additionally, having a prime vendor agreement with UNFI leverages the buying power of our franchisees. This will certainly make a positive impact on their bottom line."
UNFI, headquartered in Providence, R.I., is a national distributor of natural, organic and specialty foods and related products including nutritional supplements, personal care items and organic produce.
"Fresh Healthy Vending was our first national vending account and now represents our largest independently owned and operated national vending customer…" said David Chavez, director of sales, foodservice for UNFI. "This new agreement reflects the continued evolution of our relationship and secures distribution with our largest franchisor for the next three years."
Fresh Healthy says it has more than 200 active franchisees throughout the United States, Canada, Puerto Rico and the Bahamas, and it has booked more than 2,500 machines for placement in schools, universities, hospitals, community centers, military bases, airports and elsewhere.