Accriva Diagnostics Raises $15 Million in Equity Financing
Wednesday, March 11, 2015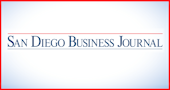 Accriva Diagnostics Holdings Inc., a hospital-based cardiovascular diagnostic company, has raised $15.5 million in equity financing, according to a recent regulatory filing.
Accriva is the result of a 2013 merger when New Jersey-based ITC Nexus Holdings acquired San Diego's Accumetrics, a 90-employee maker of diagnostics products for hospitals to help manage bleeding and prevent strokes. Instead of moving operations to New Jersey and shutting down Accumetrics, the company moved its headquarters to San Diego and rebranded as Accriva Diagnostics.
Plans for the recently acquired funds were not disclosed.