Zogenix Sells Zohydro ER Business to New Jersey-Based Pernix
Tuesday, March 10, 2015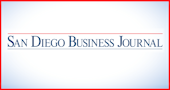 San Diego-based Zogenix Inc. announced that it has agreed to sell its Zohydro ER business to New Jersey-based Pernix Therapeutic Holdings Inc. for $100 million, plus regulatory and sales milestones up to $283.5 million.
Both companies plan to transition the Zogenix sales team and other select employees to Pernix, according to a recent news release.
Zogenix is a pharmaceutical company developing therapies for the central nervous system. According to company officials, this transaction enables Zogenix to strategically shift focus to its late-stage central nervous system clinical pipeline led by two products, along with reducing operating and research and development expenses.
Read more about the sale and new product pipeline here.