North County Economic Clusters Creating Jobs and Challenges
Tuesday, March 10, 2015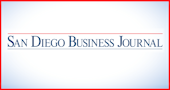 The North County region outpaced the rest of San Diego County and the nation when it came to the growth rate for high-paying, higher-skill jobs during the past five years.
But the region's employers also face challenges, including finding educated talent to fill those positions, experts said at a regional economic forum in Carlsbad.
More than half of the region's employers are having at least some difficulty finding qualified job applicants despite overall gains in San Diego County employment, said BW Research President Josh Williams, speaking to an audience of more than 400 at a forum presented by San Diego North Economic Development Council.
Williams said North County's office inventory has grown by 5 percent while average rents have increased 10 percent over the past half-decade. During the same period, the county overall saw inventory drop 2 percent while rents rose 5 percent.
North County demand is being fueled by "clusters" that are growing in stature, including healthcare, biotech, clean technology and companies geared to sports and active lifestyles.
Panelists said challenges for maintaining growth include educating a workforce better trained in science, technology, engineering and math – the skills required to succeed in industries with the higher-paying jobs – as well as building new and affordable housing for a growing population whose demands are already far outstripping the region's available supply.
In the meantime, said Wells Fargo Senior Economist Mark Vitner, San Diego County has recently been pacing ahead of most other Southern California counties for gains in employment. But Southern California generally lags behind the rest of the state for overall job growth, and the San Diego region continues to trail San Jose and San Francisco for growth in average weekly wages.