Zafgen Reports Positive Clinical Results With Obesity-Related Drug
Monday, March 9, 2015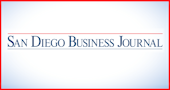 Zafgen Inc., a biopharmaceutical company developing treatments for obesity and metabolic disorders, announced positive clinical data from a recently completed Phase 2 trial of its obesity-related drug beloranib.
The injectable therapy reduces hunger while stimulating the use of stored fat as an energy source. The San Diego company is testing the drug in hypothalamic injury associated with obesity.
The findings of the clinical trial demonstrated a statistically significant weight loss and improvement in cardiometobolic biomarkers, according to a recent company news release.