Qualcomm Board Authorizes $15 Billion Share Buyback
Monday, March 9, 2015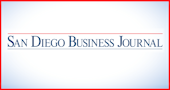 The board of semiconductor-maker Qualcomm Inc. authorized a $15 billion share buyback program on March 9.
In announcing the move, Qualcomm (Nasdaq: QCOM) said it intends to buy $10 billion of stock over the next 12 months.
Qualcomm made the announcement after the market closed for the day. Shares rose 1.7 percent during the trading day and spiked 3 percent in after-hours trading shortly after the announcement.
The new stock repurchase plan replaces a previous program which had $2.1 billion remaining.
Directors also increased Qualcomm's dividend 14 percent to $1.92 per share; the amount breaks down to 48 cents per quarter.
Qualcomm said it plans to finance the capital return program primarily by accessing the public debt markets in 2015.