Epic Sciences Announces Collaboration With Consortium
Monday, March 9, 2015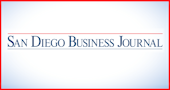 Epic Sciences Inc., a San Diego-based diagnostic company, announced a collaboration with The Prostate Cancer Clinical Trials Consortium in which Epic's circulating tumor cell technology will be applied in multiple studies.
The consortium specializes in mid-stage clinical trials in prostate cancer, and Epic's diagnostic tests can detail the dynamic changes in gene and protein expression that occur during the course of cancer treatments.
"Liquid biopsies could help accelerate the clinical development of new targeted therapies to treat prostate cancer by providing rapid access to ongoing and timely information about a patient's cancer on a cellular and molecular level," said Jake Vinson, CEO at The Prostate Cancer Clinical Trials Consortium.
Epic has more than 30 collaborations with pharmaceutical companies and leading cancer research centers spanning 67 clinical studies.