Regen Files Patent Application for a Cancer Drug
Friday, March 6, 2015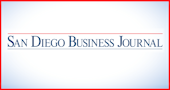 Regen BioPharma Inc. announced that it has filed a patent application for a therapy for the treatment of myelodysplastic syndrome.
Myelodysplastic syndrome is a type of cancer in which the bone marrow does not make enough healthy blood cells and there are abnormal cells in the blood and/or bone marrow.
The patent is for a therapy that is expected to have much milder toxicity than chemotherapy, said Dr. Thomas Ichim, Regen chief scientific officer in a statement.
Three drugs have been approved by the U.S. Food and Drug Administration for the treatment of myelodysplastic syndrome: Revlimid (Celgen Corp.) with $3.76 billion sales in 2012; Vidaza (Celgene) with $823 million in sales in 2012; and Dacogen (Janssen Pharmaceuticals) which generated royalty revenue of $60 million in 2011.
Regen believes its gene silencing approach may serve a broader patient population in a more effective manner.
Regen BioPharma Inc. (OTC Pink: RGBP) is a publicly traded biotechnology company that seeks to identify undervalued regenerative medicine applications in the immunotherapy and stem cell arenas.